Accelerators of the energy transition
Manage charge points, solar panels, (stationary) batteries and grid connection in one platform.
Easily optimize energy consumption to meet renewable energy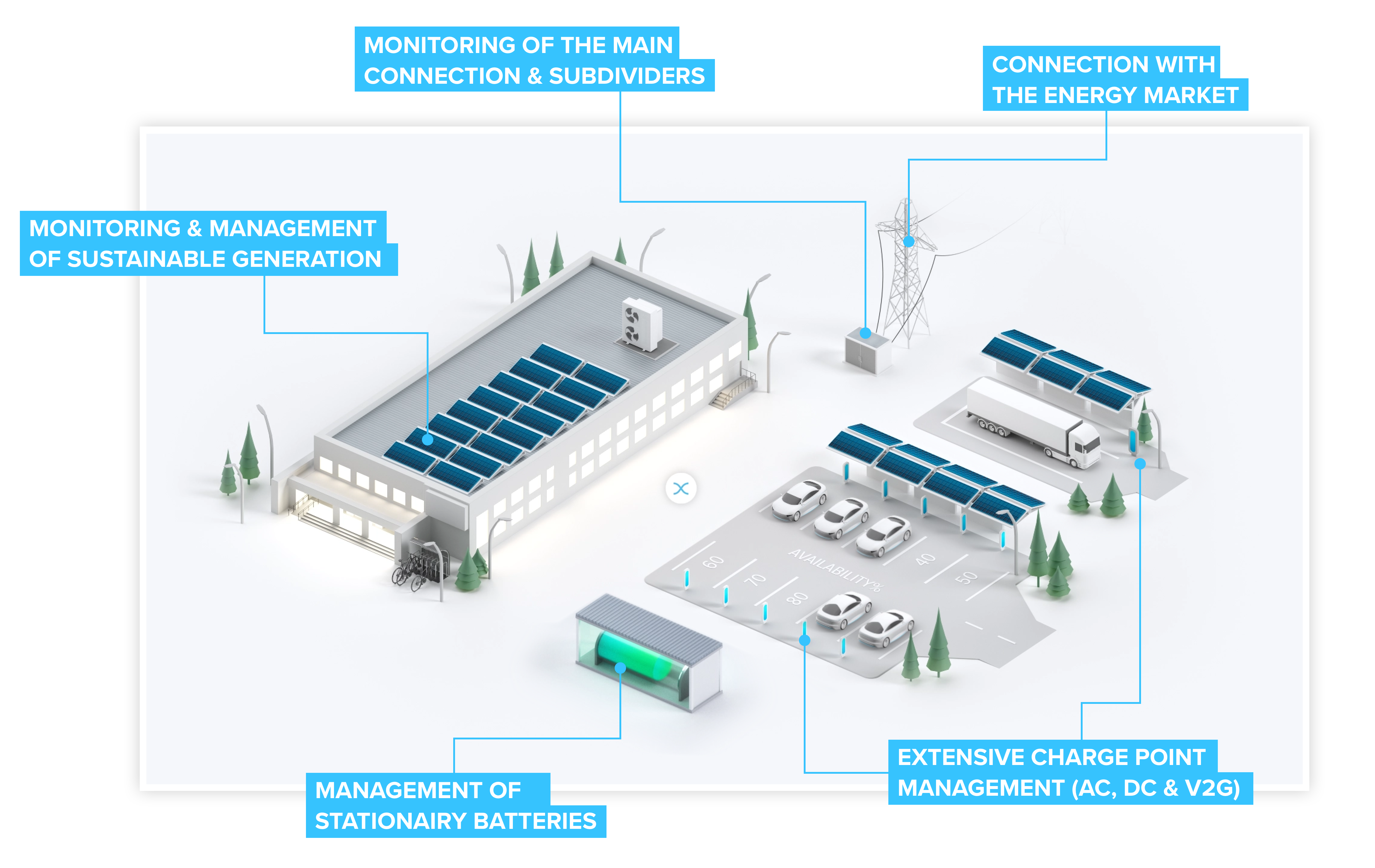 Your building consists of more than just charging points. Maxem Energy Cloud has been developed for the management of your location as a whole - including your charging points, stationary battery, solar energy and the grid connection.
Our hardware has been developed for ease of use and reliability. Installed daily by installers and applied at 1500+ locations, you are assured of accurate measurements and precise control of your charging points and assets.
Developed to accelerate the transition
The world is saying goodbye to the fossil world at an increasing pace and embracing the new reality. With our EV Charging platform we support consumers and companies in this transition, step by step.
"It's our mission to accelerate the energy transition and optimize the use of renewable energy.

Peter Boon

CEO
Extensive experience in Energy Management and E-mobility
Maxem started supplying consumer and SMB hardware to support them in avoiding grid connection overload when charging their EV. We have now expanded our platform to provide smart integrated (energy) solutions as an EV Charging Platform (CPMS), in addition to energy management.
Installed base of 1500+ Maxem Energy Controllers
Simplify asset management
Easy online management of organizations, locations and assets
Extensive knowledge and experience
More than 3 years of experience and active in more than 11 countries
Prepared and focused on the future
Developed to support every step in the transition
Integrations with almost all (known) charging station brands
With a market that is developing rapidly, the number of new brands entering the market is growing. As well as the number of newly developed charging stations. Before these are linked to our platform, we perform an extensive integration test. With this we ensure that our platform and the charging station are optimally connected to each other.