Platform for the energy transition
E-mobility and sustainability in one backoffice. Maxem Energy Cloud
Whether you have a small company or a large charging plaza, Maxem Energy Cloud adapts to your location. Charging points, solar energy, stationary storage and grid connection come together in the Cloud. Various companies such as Stedin, SVB, Tergooi MC and the CBR use our Cloud to use energy smartly within the existing grid connection.
Get in touch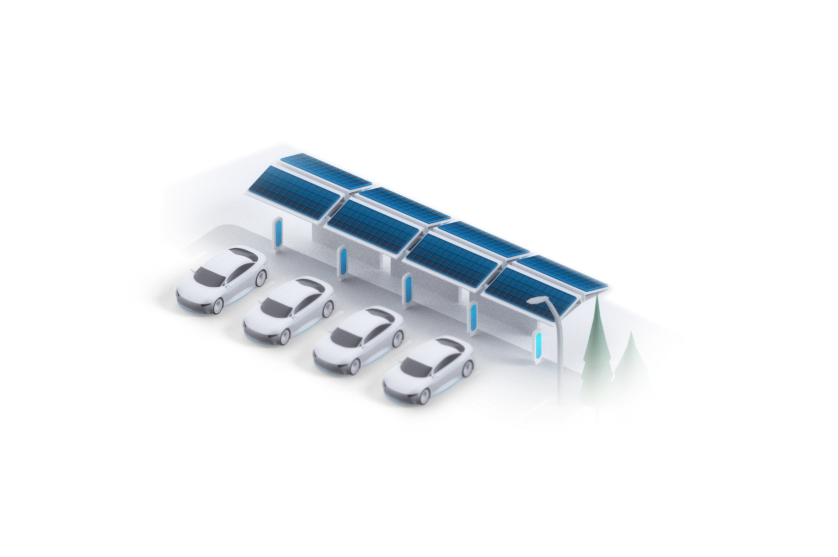 Smart energy solutions and applications for businesses
With Maxem Energy Cloud you can get the most out of your existing grid connection. Our platform enables you to charge electric vehicles with a limited grid connection, up to 6 times more than without Maxem Energy Cloud. This means you can electrify your fleet without worry, even if your location has limited capacity. Save on costs for increasing your grid connection and benefit from the advantages of electric transport.
In addition, Maxem Energy Cloud offers you the opportunity to optimize your generated solar energy. With our platform you can adjust the power of your solar panels to the energy demand at the location or the energy market. This process, also known as curtailment, ensures that you can efficiently use the generated solar energy without supplying the surplus back to the electricity grid. This way you maximize your own energy generation and minimize energy costs.
In addition, our platform, in combination with the Maxem Energy Controlleroffers monitoring and control of (stationary) batteries. You can monitor and intelligently manage the performance of your battery storage system. This allows you to make optimal use of energy storage and optimize electricity consumption even further.
Do you install charging points at your customers? Maxem Energy Cloud provides you with all services for both AC as DC charge points.
Online Asset Management
Settlement of your charging transactions
Support for payments with a bank card
SIM-card for connectivity
Standard support during office hours
Or 24/7 Support outside office hours
Connection with our API's
You can manage and monitor all settings of the charge point(s) via our platform.
This makes it possible to start a charging session without a charge card by means of a bank card.
Automatic settlement of public charging transactions between, for example, a charging point and an employer.
Access and options to link and unlock data via our API end points.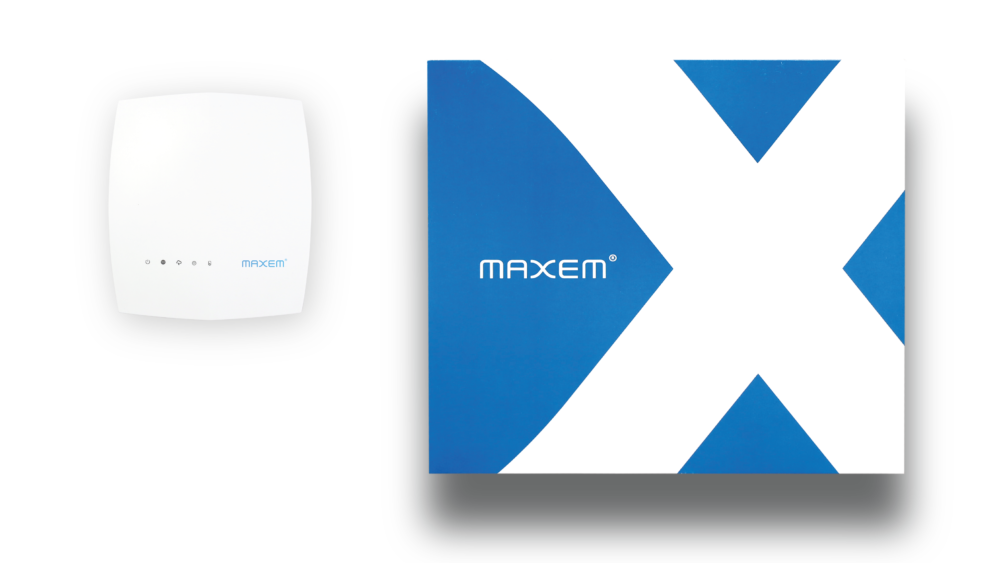 Insight into energy flows and surveillance of the connection
In addition to our services for your charging point (s), we deliver with the Maxem Energy Controller the hardware platform for indoor energy measurements and insight into solar energy production, with this:
All energy flows in the building are measured

Prevents overloading of your mains connection

You get a complete overview of energy consumption and generation

The charging speed of cars is adjusted to the sun

Loading is optimized with Dynamic Load Balancing

You have optimal insight into all energy flows in your building
Support of stationary storage standard in Maxem Energy Cloud.
We are the first to offer CPO back office support for stationary storage. The only requirement we set: a battery system must be OCPP2.0 compatible.
Via our platform you can manage and monitor all settings of your stationary battery (ies).
Are you stuck with a maximum purchase or feed-in capacity? We balance the grid connection with peak shaving.
Access and options to link and unlock data via our API end points.
By means of an algorithm we adjust the use to the energy market * and provide for the automatic purchase and sale of energy.
* Available Q3 2023